Life in Camp Ritchie
Excerpts from the film

This is the story of a group of young men in World War II - many of them Jewish-German refugees. They escaped the Nazis and found a new home in America.
They knew the language and the psychology of the enemy better than anybody else. Fighting Fascism was their goal. In Camp Ritchie, Maryland they prepared for their own kind of war. [ more ]

Email form Vera Meyer concerning Camp Ritchie

Hi,
If you indeed feel it might be appropriate to post the parts of my dad's autobiography which refer to Camp Ritchie on your web site, here attached are the chapters that do.
If you post any of the files on the Web, for copyright reasons they need to say that they are excerpted from
"My Life as a Fish," by Alfred G. Meyer, © 2000. All rights reserved.
There may still be typos and grammatical errors in the text. If you stumble on any, let me know what they are.
> vmeyer@meditech.com
> Vera Meyer
> 521 Fellsway East
> Malden, MA USA

Chapter 3 is really the only one that directly concerns the period at Camp Ritchie. It contains thirteen references to the camp.


fish203.pdf (328KB)

Chapter 4 concerns Dad's wartime experiences in Europe, and contains two belated references to Camp Ritchie.


fish204.pdf (282KB)

Chapter 5 concerns Dad's graduate studies after the war, and contains one final reference to Camp Ritchie.


fish205.pdf (311KB)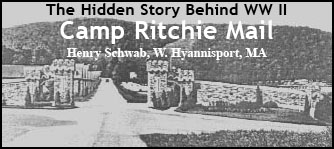 Article in The Israel Philatelist by Henry Schwab, W. Hyannisport, MA
© The Israel Philatelist - April, 2005

If you want to order a copy of The Israel Philatelist, please contact:
Gary Theodore
POB 3025
Long Branch, NJ 07740



The Hidden Story Behind WW II.pdf (597 KB)
Old postcards from Camp Ritchie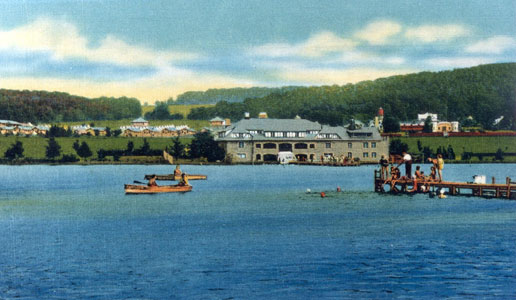 View of Lake Royer and Camp Ritchie, Md.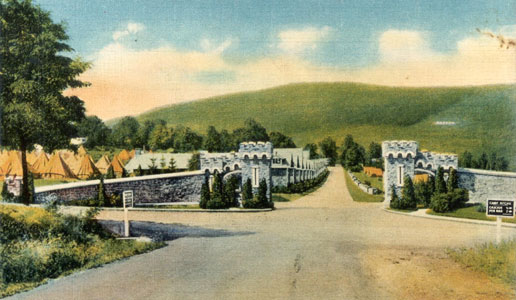 Entrance of Camp Ritchie, Md.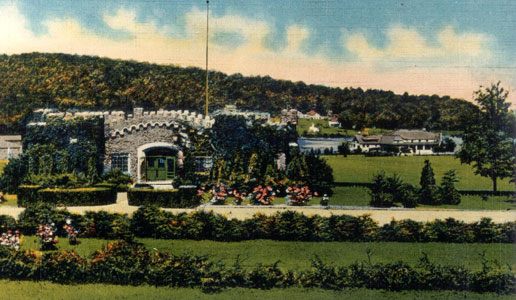 Officer's Quarters and Club House, Camp Ritchie, Md.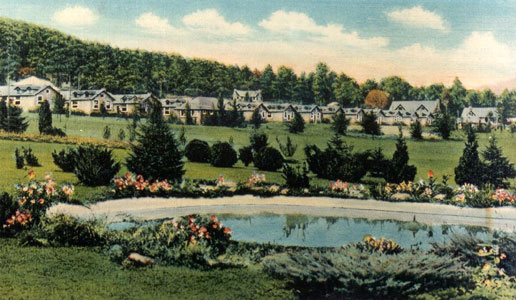 General View of Camp Ritchie Military Reservation, Cascade, Md.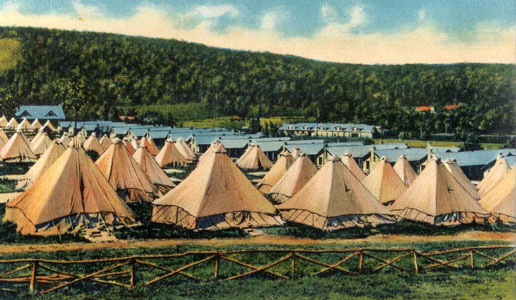 Camp Ritchie, Md.